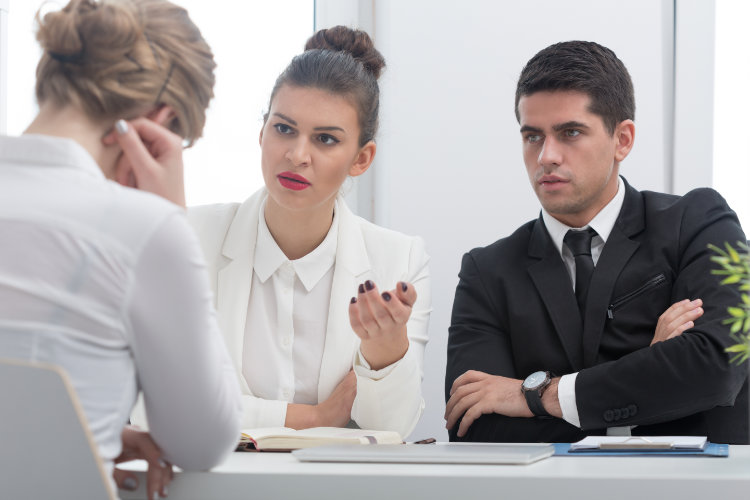 CPD Certified Workplace Disciplinary Procedures Online Course
Within the workplace and every business today there is a need to know the correct way to handle disciplinary procedures, as you will need to know how to manage workplace related disciplinary issues that can arise.
To help you understand these issues we offer an online disciplinary procedures training course programme, that is CPD certified and conducted using video based instruction from within your own secure training area. Our online disciplinary procedures course is an ideal learning platform for office managers, general managers, supervisors, workshop foreman, or anyone who would like to understand workplace disciplinary protocol.
Course Content & Registration
Video based training
CPD certified
Over 45 minutes of training video
Print your certification on completion
£30 + vat

Procedure and confidentiality
Investigations, allegations and also suspensions
How to notify of a disciplinary hearing,
The right to be accompanied and procedure
Penalties, their effects and appeals
Holding disciplinary hearings
Case Studies
Our course is available with free disciplinary procedures training videos, which can be paused or rewound as you progress through the training and on successful completion you will be able to print your training course certification.
You can register and start your training by clicking the "Register Now" button above, which will take you to the simple registration process, then you can start your disciplinary procedure training course at once, or if you would like any additional information see our Disciplinary Procedures Training page.
Additional Training Available
We have many additional online training courses available and below are some of our most popular. Click the image to be taken to the simple registration page, or you can click the course text to be taken to the course page for a full course description.
If you would like any additional information regarding the workplace disciplinary procedures training certification we offer, or any of the additional online courses we have available we can be contacted through our contact us page.